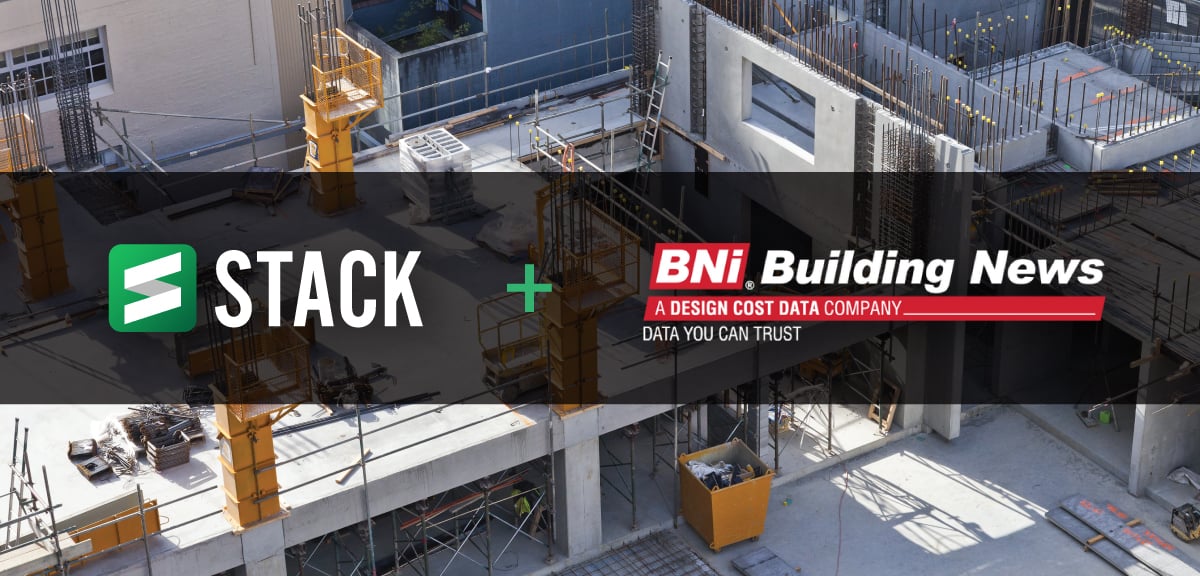 New in STACK:


National & Regional Cost Data

At STACK, we know how important it is to have accurate pricing data in your estimates, especially with the supply chain issues we're continuing to see.
Our newest enhancement provides national and regional pricing, right within your STACK estimating tools.
Eliminate the burden of data entry
Support bidding in new areas
Create accurate estimates and budgets - faster than ever before
Guide bid vs. no-bid decisions
Ensure bids are competitively priced, every time
Ready to Add Cost Data to Your Account?
Complete the form below and our team will get this exciting new functionality enabled in your STACK account as soon as possible!

Webinar July 21st:
Better Cost Data = Better Estimates
No more inefficient phone calls, emails, searches or guesses! STACK now provides cost data integration, allowing immediate access to national and regional item cost data. Join our upcoming webinar to see how cost data works. Register Now >
In the News: Cost Data from STACK Helps Contractors Combat Pricing Volatility
STACK's best-in-class platform will integrate with BNi's national and regional item cost data within its estimating solution. By embedding BNi's materials and labor cost data in its estimating solution, contractors will be able to create accurate estimates optimized for their project location. Learn more >

STACK Help Center:
Using National and Regional Cost Data in Estimates
Using national or regional cost data is an easy way to quickly generate a budget or basic estimate for projects and make sure your pricing is competitive.
While many estimators rely on printed publications or secondary databases, you can access cost data directly within STACK. Read Help Article >